Yes, I've been M.I.A.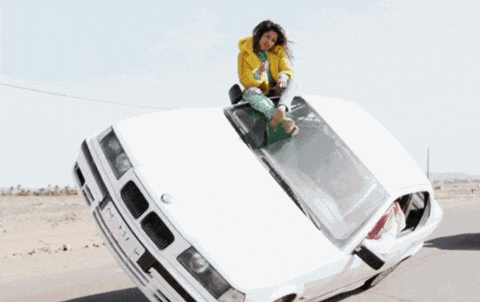 Lol, not that M.I.A. That would have been awesome though…
But, I haven't posted a blog in a while. I'm hoping to stick to a better blogging schedule this year though. *fingers crossed*
Today, I come to you with some awesome projects that I'd like to share. Because literally, right after Thanksgiving, I got flooded with project requests. Amazing stuff.
Both of these projects were hella fun to create for these awesome small business owners. These businesses/organizations are super unique from each other which made the variety in setting up specific website functionalities for them even more fun!
Ok, let me just show them off now…
---
XentIT
I had a ton of fun working with Tariq Alvi of XentIt on this cool website. We worked on laying out his core business information in a way that's easy to navigate via anchor sections. The homepage features one-page scrolling to vital sections that showcases what XentIt's all about. There was also some custom graphics work done specifically for the homepage hero.

Check it out here!
---
Maryland Government Relations Association (MGRA)
Julia Worcester and Erika Sealing wanted a website that would make it super easy for website visitors to sign-up for their organization's membership and for current members to easily renew their membership dues. We worked on just that by integrating the Paid Memberships Pro and BuddyPress plugins into the redesign of the website. BuddyPress provided a social feature to the paid membership option. Other features includes the option for members to update their information online (personal and CC info securely) and being able to purchase tickets for regular MGRA events.
View the freshness that is the MGRA website here!
---
These two projects left me excited for working with these and other amazing clients in the New Year! I learned a lot about Web Design/WordPress business in 2018 which is going to make 2019 fun for creating ALL THE THINGS.

Stay tuned for awesomeness folks. ⚡😁