Ok, shameless promotion here because… it's my blog and I can do that.
I'm also going to get a little deep with y'all.
I'm a baby CEO.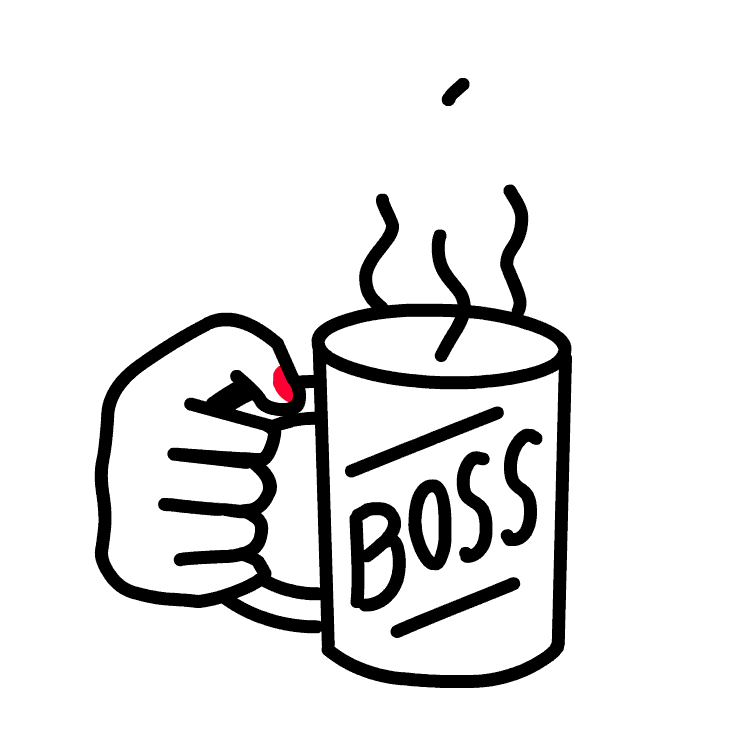 I just started my business in September of last year so I have TONS to learn about running a solo-business. There's of course been plenty of highs; moments in which I felt super confident in my work for building cool shit for my clients.
And TRUST, there have definitely been lows. There were and are still some days where I think, "Can I really do this thing? Who am I to recommend what's best for a person when it comes to getting a website up for their own small business?"
Then I think back to all that I have learned. Prior to officially setting up ⚡B R I T A H K N E E S Web Design and Development, I took the courses, read the books and did the work needed to get this web design gig going. In fact, these are things that I will FOREVER do as long as I am building websites and creating graphics for others. The learning never stops.
And I LOVE that.
What I also know and can relate to is that to build and maintain a small business and to eventually grow, you've gotta spend some money. Nothing is free. It's lame but what can you do? When you are just starting out, you can't expect to get the major tools needed for your business for free or super cheap.
Now, when it comes to getting a website for your small business (which is a vital AF tool to have) there is an overwhelming mix of prices and options out there. It can be some stressful shit especially if you try to go about creating a website on your own without any prior web design experience in your toolbox.
There are cost-effective options such as Weebly and Wix. To start, that's a simple and easy way for you to get a website up and running quickly. Shoot, if you've just started selling tangible goods like jewelry and knitted hats, you can start running your business through Etsy and Instagram!
And there's NOTHING wrong with those options… until you find that you need more flexibility and features for your website.
As your business grows, you need a website that will not only grow along with it, but will provide the tools that you need to simply be noticed online for your industry.
Now, you're still a small business.
You start to search online for a designer that will create a website at a price point that won't leave you broke and busted. Paying thousands of dollars upfront isn't in the cards for you right now.
But you need a website that will WORK FOR YOU. This is really so that you can get back to doing what you do best.

Don't worry; I'm now getting to my main point aka #shamelessplug moment right now.
I have a few pricing options listed on this website. Yes, there is a package listed for $3,200. Let's not focus on that one; there are different packages listed on this page for different needs and reasons. Right now, our focus is affordability straight out of the gate for an authentic website for your small business.
The second option to the same package priced at $3,200 is the focus of this post. It's the one that's going to get your website up and running in a more feasible way.
I've created the "Let's Get to Work" monthly package for baby CEOs such as myself who KNOW that they need a website for their budding business but are in need of a more affordable option to get it started.
Let's go into how this works:
This package includes a uniquely built WordPress, Squarespace or Shopify based website w/ unlimited pages.
Includes new or updated Branding Identity Package for your small business (more info on this package on the full pricing page).
Comes with standard Google Analytics and SEO set-up to get your website noticed in online searches from potential customers/clients.
Includes 1 FREE Landing Page designed and set-up to kickoff a promotion of any one of your services.
On-going page additions and website updates when you have new content that needs to be posted to your website.
This can all be completed in just 1-2 months. Boom!!!
Ok, I'll stop being salesy and get straight to the pricing bit.
Normal pricing for this package is $217 monthly with a one-time start-up fee of $150 included in the first month.
I'm currently offering this pricing at 10% off the monthly pricing with a with the included start-up fee being just $117. You can basically get your custom built website up and running at just $312 to start with your monthly pricing at just $195.
If you've been thinking it's time to get a face-lift of your online presence, whether through a new website or an upgrade of your current one, the time is NOW. Let's get to work and grow together!
If you have any direct questions on this or other pricing options, email me straight away at info@britahknees.com. I look forward to speaking with you!